Shabu shabu about
Shabu shabu Origin
" Shabu shabu "Is a dish that slices ingredients such as sliced meat in a saucepan which is cooked in a sauce and passes through fire and eats it on sauce. Shabu shabu There is a theory in the origin of.
In a pot dish of Beijing, China, with sheep meat called "Schwannan Row" Shabu shabu There are dishes to do.
A folk artist, Yoshida Yuya, who was dispatched to Beijing as a wartime physician during wartime, told Nishigaki Temperance Nishigaki Temperance of the second generation of Kyoto's cook "Twelve Tier Home" in 1945 (Showa 20) After about two years of trial and error, such as replacing lamb with beef, we completed a new pot dish called "water cooked beef".
This is Shabu shabu It was the original dish of.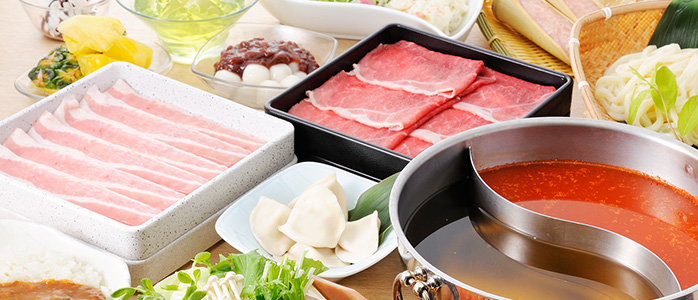 why" Shabu shabu "?
" Shabu shabu It is said that the strange name of naming the name of Mr. Michio Miyake of Osaka's long-established restaurant "Suehiro" as a dish of his shop in 1952 (Showa 27).
Employees in the shop are washing their hands with a hand-towel and the appearance of rinsing towels is like shaking meat in a pot Octopus And have been derived from.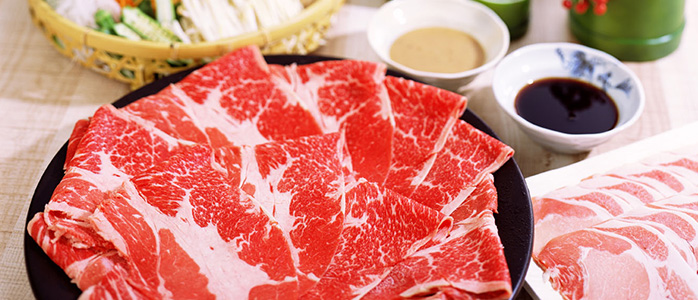 Shabu shabu Tasty
how to eat
"There is a strong impression that simple dish just passes fire quickly Shabu shabu However, there are points to eat more delicious.
◆ The temperature of hot water just before boiling
Please lower the temperature if you boiled so as not to miss the taste of the meat.
It is recommended that ashes will not come out.
Which meat or vegetable ahead?
Normally, it is said that it is better to put vegetables later where fresh meat is sourced, but vegetables such as cabbages and stems that are difficult to get through should be placed first.
Especially from mushrooms, umami comes out.
Please put it slowly so that the temperature does not go down at the same time.
◆ One meat of meat Shabu shabu
Beef is 2-3 degrees Shabu shabu Then it will be pink color to eat.
Please eat pork through the center as well.
However, let me not to heat too much as the meat becomes hard.

◆ Scoop up the lye a little
The lye which the flesh's blood and protein set in hot water became the source of the smell,
It is accompanied by bitterness. Please scoop up in small sparks and enjoy the original taste of the material.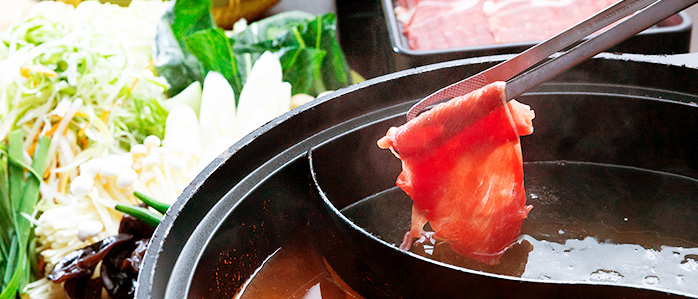 The photograph is an image